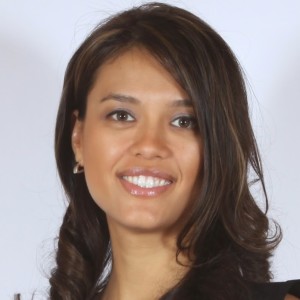 Jennifer Loh, MD is a board-certified comprehensive ophthalmologist practicing in the South Miami area.  Her focus and passions are cataract surgery and refractive cataract surgery, in which she uses premium technology, including femtosecond laser and advanced intraocular lenses, to help patients obtain the best vision possible.  She was recently honored by being named as a Premier Surgeon Top 300 Innovators in Refractive Cataract Surgery.
Dr. Loh also focuses on the management of dry eye disease, pterygium, glaucoma and comprehensive eye care. Her goal is to provide her patients with personalized care in a relaxed and comfortable environment.
Dr. Loh graduated summa cum laude from Butler University and completed both her medical school training and residency at Indiana University School of Medicine. As a medical student, she was inducted into the IU chapter of the Gold Humanism Honor Society.  Dr. Loh was also fortunate to serve as chief resident for both her intern year and ophthalmology residency class.

This video explains Dr. Loh's approach and the atmosphere she works so hard to build with her wonderful staff here at Loh Ophthalmology Associates!

Awards & Achievements
Board-certified by the American Board of Opthalmology (ABO)
Awarded the Outstanding Female Leader Award by Millennial Eye & Alcon in August 2016. Read the article here!
Named one of 300 Premier Surgeon Innovators in Refractive Cataract Surgery by Ocular Surgery News
Voted "Speaker of the Day" at the Hawaiian Eye 2016 meeting for her discussion regarding the need for preoperative evaluation, including corneal topography, before toric IOL implantation
Active speaker at national ophthalmology meetings
Published in multiple ophthalmology trade journals
Memberships
Executive board member, Refractive Surgery Alliance (RSA)
Executive board member, American Society of Progressive Enterprising Surgeons (ASPENS) female ophthalmology KOL group
Member, the American Academy of Ophthalmology (AAO)
Member, the American Society of Cataract and Refractive Surgery (ASCRS)
Member, the International Society of Refractive Surgery (ISRS)
Member, the American-European Congress of Ophthalmic Surgery (AECOS)
Appearances
Courses and panel participation at Hawaiian Eye 2016
American European Congress of Ophthalmic Surgery (AECOS) Winter Symposium 2016
American Academy of Ophthalmology (AAO) 2015
Ocular Surgery News (OSN) 2015
Publications
The Importance of Performing Corneal Topography Before Cataract Surgery