We are so excited to announce and welcome Dr. Samuel Dresner, MD to Loh Ophthalmology Associates.  Dr. Dresner started with us on July 18th, 2022 and is already making a difference in our patients' lives!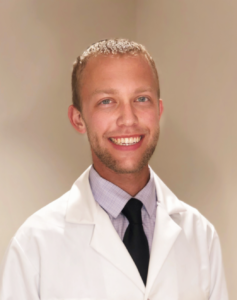 Intro
Want to learn a little more about Dr. Dresner? Feel free to read his bio here. Dr. Dresner is a Glaucoma specialist as well as a comprehensive ophthalmologist. What this means is he can see patients for regular evaluations and eye conditions, like cataracts, etc., but he is also a sub specialist in glaucoma; so, patients with really severe or complicated/untreated glaucoma are in great hands with him.
Dr. Dresner is passionate about the medical and surgical management of glaucoma. He is also a cataract surgeon.
Training
Dr. Dresner graduated Phi Beta Kappa and summa cum laude in Economics from Princeton University and was trained during his residency at Case Western Reserve University in Cleveland, Ohio. Dr. Dresner served as surgical chief resident his final year in Ohio, which is a great honor. He finished up his extensive training by completing his Glaucoma fellowship at the world-renowned Bascom Palmer Eye Institute, right here in Miami, FL!
Dr. Dresner is actually a south Florida native, and he returned home after spending 12 years away to finish up that fellowship at Bascom.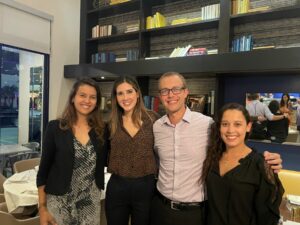 Outside of treating his patients, Dr. Dresner loves all types of sports and enjoys spending quality time with his beautiful family. He particularly enjoys swimming with his two-year-old daughter.
We are so happy to have Dr. Dresner joint he fantastic team at LOA, and we look forward to all the difference he is and will continue to make with our patients and their treatment!
If you or a loved one has been diagnosed with glaucoma, cataracts or any other eye condition, please call us at 786-558-8542 to schedule an appointment with Dr. Dresner, Dr. Loh or any of the other wonderful doctors here at Loh Ophthalmology!