When a patient walks into Loh Ophthalmology Associates (LOA), they are greeted by our staff.  They are escorted to an exam room by our staff and interact with our technicians before meeting our doctors.  So today, we really wanted to highlight someone on that team other than our doctors on our blog!
We polled all of our team members and doctors at LOA about our most experienced LOA team member, Marilyn.  Marilyn is our head technician at Loh Ophthalmology Associates.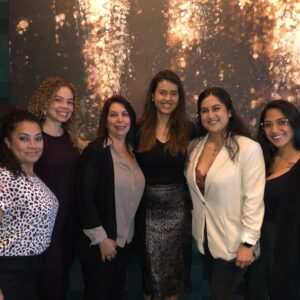 Needless to say, as you will read – there is nothing but love and admiration in this office for Marilyn!  This really blew us away.
What makes working with Marilyn great?  "Marilyn is very smart, considerate, funny and a wonderful colleague as well as a friend. I've known her for 3 years and I am very happy to call her my friend." "Marilyn is a wonderful coworker she is loving, dedicated and passionate about what she does." "Marilyn has the kindest heart and she cares a lot about our patients."
How does Marilyn go above and beyond? "Marilyn truly is wonderful with patients, she tries to find any and all ways possible to help the patient." "She is very good at communicating with patients and keeping them updated." "Marilyn is very compassionate with the patients." "She always makes sure to follow up on any questions that anyone in the office has, and takes extra steps to ensure everyone is clear!"
What really struck is when one of her colleagues pointed out "Marilyn is also very intelligent but the most important thing about her is that she always wants to learn."
That yearning to learn is such an important character trait, in any position.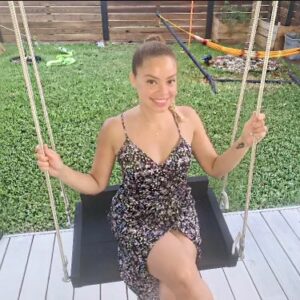 And finally, we asked:   Why do patients love her?  "Patients love her happy personality, incredible knowledge, wonderful bedside manner and her kind heart." "Marilyn is always eager to hear patients' stories, learn something from them and even sometimes support small businesses that our patients have." "Patients love Marilyn because she takes her time with them, listens to their concerns and gives explanations for everything that will be happening in their exam."
You really know someone is great when you don't only hear it from the patients, but the people she spends busy Monday mornings with!
Marilyn, we feel so lucky to call you 'one of ours' and you truly embody what LOA strives for.  Thank you for being with us from the beginning and treating our patients the way you do, we love you!
If you or a loved one has any vision issues, please call us today at 786-558-8542 to schedule an appointment with Dr. Cotter or Dr. Loh today!